Paul Graham – President
I originally joined a Dutch Toastmasters club, in Utrecht in 2013, to develop my public speaking skills. It was an opportunity to gain international speaking experience in an organisation with a global presence.  On returning to the UK I joined Speak Easy, as it provided a high standard of mentorship to take my skills to the next level.  The club has provided the necessary support to develop both my public speaking and leadership skills and has helped me to deliver speeches to a high level at various conferences and events.

Margaret Stanway – Immediate Past President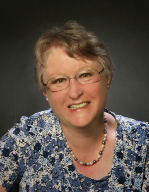 I joined Speak Easy in January 2005 just after the club was formed to improve my speaking skills. I was told by the then President I would get to the point that I would be excited to get up and speak at any opportunity. I didn't believe it – but she was right! I've recently achieved my Distinguished Toastmaster (DTM) and Triple Crown awards. I'm keen to help all new and experienced people improve their speaking and leadership skills. This is my second time as President, previously having been Treasurer, Secretary, District Treasurer and a club coach.
Ann Nunn – Treasurer
I joined Speak Easy at Martlesham in 2005. From day one I was made to feel very welcome and within a few weeks I was on the committee! I've worked my way through various committee roles, my current role is Treasurer. I've made many friends and have received and given support and encouragement to members throughout. Every meeting has the ingredients of fun and friendship. I've been an Area Director and Division Director for Toastmasters International. In 2010 I gained my Distinguished Toastmaster Award (DTM), the highest TI award. I stay in this world-wide organisation because I cannot imagine life without it.
Andrew Nunn – Vice President Education (VPE)
I joined Speak Easy at Martlesham, part of Toastmasters International (TI), in 2014. I enjoyed the role of Vice President of Education (VPE) for two years. I then won the election for Area Director and at the end of my year, I became President of Speak Easy. I'm currently Immediate Past President and working towards completing my Advanced Communicator Gold award. I'm thoroughly enjoying the 5th year of my Toastmasters' journey and looking forward to further challenges with the new Pathways Education Programme. My only regret is that I didn't join earlier!
Sonya Burrows – Vice President Membership (VPM)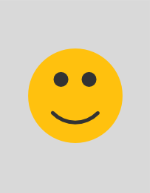 I originally joined Speak Easy at Martlesham in order to practice speaking in front of an audience and help reduce my nerves, as I had started being asked to give talks on plants and garden related subjects to groups in the local area. Speak Easy has delivered on both aims! I continue to be a member not only for the educational value and speaking practice it provides but also the opportunity to share experience gained with other members and because it is such an enjoyable, friendly and supportive club.
Adam Green – Vice President Public Relations (VPPR)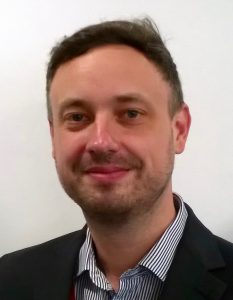 I joined Speak Easy At Martlesham in 2018, to help me improve my public speaking skills, for use in my career, voluntary roles and hobbies and interests. Speak Easy provides a safe and friendly environment to progress, and has quickly opened up new opportunities for me that I hadn't expected. Whether you're clear on how you want to improve, or want to try something new and see where it takes you, you will find Speak Easy and Toastmasters International both fun and supportive!
Curtis Norman – Secretary